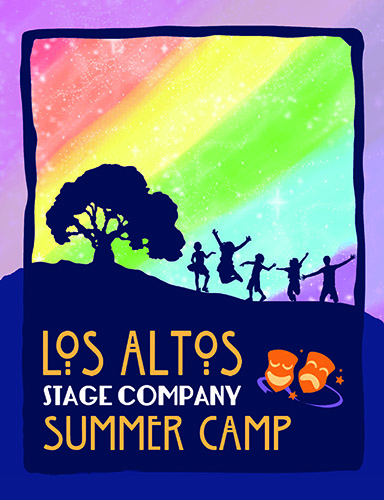 Broadway Babies (Ages 4-6)
Bring your little performers to a camp aimed to help them learn the basics of theater, dance and singing! Each day they will enhance their skills, craft set decorations and props, play games and practice the show that they will perform on the final day of class at noon. Please note: There will be a lunch and snack break.
Session 2
Dates: 7/30 – 8/3
Time: 9:00 am – 1:00 pm
Cost: 225.00
Musical Theater Workshop (ages 12-18)
Spend a week immersed in the melodic stories of musical theater. Each student will get a chance to work on scenes and songs with small and large groups, challenging themselves with different styles and characters. An accompanist will be present during class to immerse the students further into live music. The class will end with a final performance culminating their weeks work. Please note: there will be a lunch break.
Dates: 7/23-7/27
Time 10:00 am – 3:00 pm
Cost: 250.00
The Jungle Book Jr. (ages 7-12)
Join us in putting together a show in just TWO WEEKS! Performers will audition, be casted, rehearse and perform their show in record breaking time. Students will get to dance, act and sing while helping to paint sets and create props! Camp concludes with a full weekend of performances! Please note: There will be a snack and lunch break.
Dates: 7/23-8/3
Performances: 8/2-8/5
Time: 9:00 am – 3:00 pm
Cost: 600.00
Technical Theater Bootcamp (Ages 10-18)
Does working behind the scenes instead of in front of them sound good to you? This camp will give the attendants an introduction to all things theater tech! They will get a chance to help build and paint sets, learn about lighting and working the board, crafting sound design, costume and prop construction, and much more! Students will also run the technical aspects for the camp production of [insert show name]. A great way to learn more about how a show really comes to life! Please note: There will be a lunch break.
Dates: 7/30-8/3
Time: 10:00 am – 3:00 pm
Cost: 225.00
All camps are taught by teams of highly-experienced, adult artist/teachers.
Artist/Teacher bios will be posted by April 2018
LASC Summer Camp Cancellation Policy
If enrollment is cancelled before March 31st there will be a $10.00 processing fee. Enrollment cancelled between April 1st and June 15th will be subject to a $50.00 processing fee. There will be no refund after June 16th. A $10.00 transfer fee will apply to switching sessions.