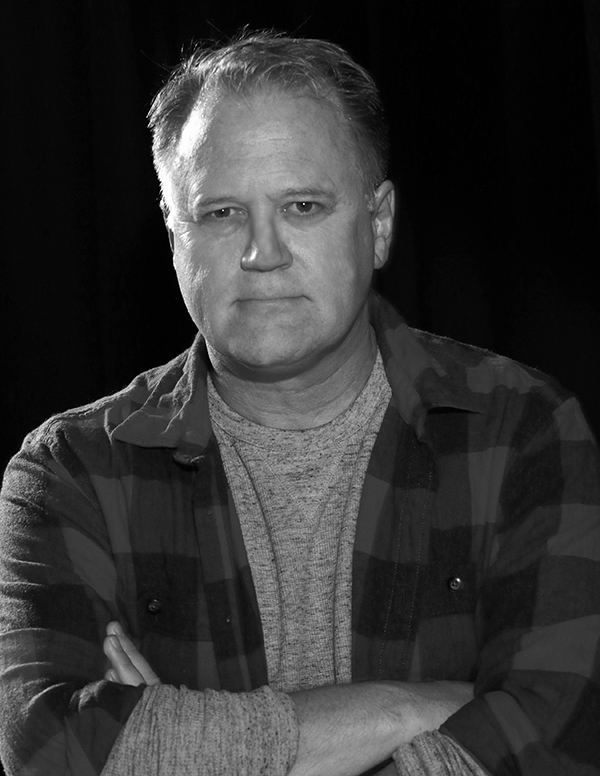 Gary Landis
Executive Artistic Director
Over a nearly 4-decade career in the arts, Gary has been an actor, director, scenic designer, stage manager, stagehand, arts marketer, and fundraising professional. His life in the theater began at an early age, acting in Los Angeles-based youth theater, and then continued to deepen throughout high school and college in Southern California to include directing and stage design. Gary holds a bachelor's degree in theater arts from California State University, Northridge, a master's degree in theater history, theory, and criticism from the University of Pittsburgh, and a master's degree in arts management from Carnegie Mellon University.
Gary joined the Los Altos Stage Company in 2012, bringing with him 25 years of arts management experience with organizations large and small across a variety of disciplines (theater, music, visual arts). He worked in regional theater in Washington, D.C (Arena Stage) and educational theater in New York City (Creative Arts Team), before moving to the Bay Area in 1998. Locally, he has worked in the performing arts in San Francisco (Theater Artaud and Yerba Buena Center for the Arts) and, prior to returning to theater in Los Altos, in the visual arts in both San Francisco and San Jose (Fine Arts Museums of San Francisco/de Young Museum and the San Jose Museum of Art).
Over the past 12 years at Los Altos Stage Company, Gary has been intimately involved in all aspects for the theater including: Sound Designer for The Wizard of Oz, The Great American Trailer Park Musical, Chitty Chitty Bang Bang, One Flew Over the Cuckoo's Nest, 1984 (TBA Award Recipient), The Legend of Georgia McBride, The Mercy Seat, and Steel Magnolias; Projection Designer for American Night: The Ballad of Juan Jose, Chitty Chitty Bang Bang, Dead Man's Cell Phone, Assassins, Distracted, Pippin, Oslo, Roe, and Picasso at the Lapin Agile; Scenic Designer for Little Shop of Horrors, Fully Committed, Ann, Thom Pain (based of nothing), The Mercy Seat, Starlight Express, The Descendants, Every Brilliant Thing, Roe, Clue, Ruthless! The Musical, The Curious Incident of the Dog in the Night-Time, and Harold and Maude  The Secret Garden; actor in Harold and Maude, Urinetown, Catch-22, Circle Mirror Transformation, One Flew Over the Cuckoo's Nest, The Crucible, The 1940s Radio Hour, Into the Woods, The Grapes of Wrath, and Roe; and Director for The Fantasticks, Maple and Vine, Middletown, Distracted (TBA Award Finalist), Admissions (SFBACC Award Recipent), Oslo, Ann, Thom Pain (based on nothing), The Curious Incident of the Dog in the Night-Time, The Secret Garden, and Harold and Maude.   
During the closure of the theater as a result of  the Covid-19 pandemic, Gary led the theater's efforts to create new artistic programming on-line.  The San Francisco Bay Area Theater Critic Circle recognized these efforts with a Certificate of Commendation for distinguished online work during the pandemic.