New Theater for Los Altos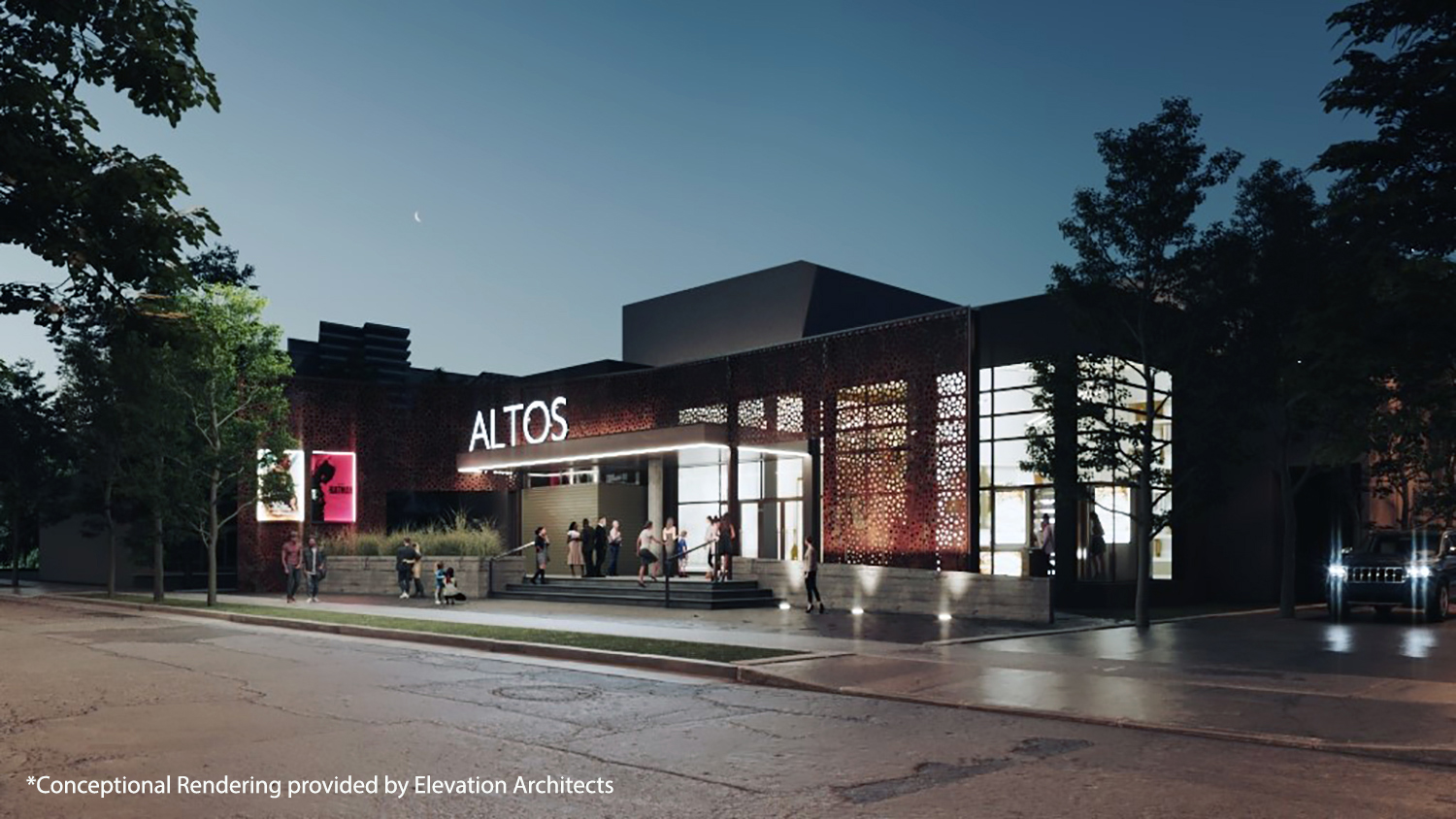 A NEW THEATER FOR LOS ALTOS
The Los Altos City Council authorized the formation of a volunteer group in April 2021, to assess the feasibility of a new downtown theater. The group has 16 members and has raised funds to cover the costs of a feasibility study to determine the best options for a new theater.
LOCATION ON DOWNTOWN PARKING PLAZA
The Theater Working Group supports the 2017 Downtown Vision adopted by the 2018 Council which identifies a modest-size theater as the best "driver" of improved downtown vitality. The Downtown Vision states that a theater is "phase one" of a larger plan to develop the entire plaza between 2nd and 3rd Streets into a "cultural hub" with a pedestrian walkway, outdoor community area, parking structure and a hotel or housing.
FEASIBILITY STUDY UNDERWAY
The feasibility study is underway and will include assessments, review of past proposals, surveys and interviews with stakeholders, a theater layout with space for a 180-seat auditorium, plus a multi-use lobby, rehearsal/projection rooms, dressing rooms, box office, scene shop and a community plaza. It will also include a 5-year operating budget forecast.
COMMENTS OR QUESTIONS: send to msvickiR@sbcglobal.net or garylandis@losaltosstage.org
Mail: PO Box 151, Los Altos, CA 94023
Theater: 97 Hillview Ave., Los Altos