THOUGHTS FROM THE DIRECTOR OF [TITLE OF SHOW]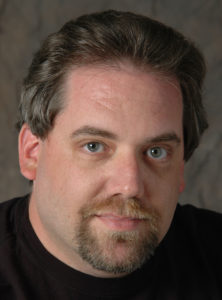 The New York Musical Theatre Festival was founded in 2004 to premiere new musicals for three weeks every summer. Its freshman class included an astounding seven musicals that ended up on Broadway or off-Broadway. Off-Broadway eventually housed Altar Boyz, The Great American Trailer Park Musical, Captain Louie (by Stephen Schwartz), Shout! The Mod Musical, and The Blue Flower. Broadway bound were In Transit and – the first NYMTF alumnus on Broadway – [title of show].
After the Festival, [tos] had two off-Broadway runs in 2006 and premiered on Broadway in 2008 – all starring the original cast, the people who wrote and started the play. Early performances featured the recurring theme of voicemail from actors like Idina Menzel, Emily Skinner, and Sutton Foster, all declining offers to star in [tos]. [tos] won a special citation Obie Award and was nominated for a Tony Award for best book of a musical. Between productions, it spawned the internet sensation [the title of show] show, which is alluded to in the musical and included cameos by Nathan Lane, David Hyde-Pierce, Cheyenne Jackson, and more.
[tos] continues to entertain regardless of people knowing the inner workings of musical development, or the plethora of obscure (and often very short-lived) musicals mentioned throughout the show. One can enjoy the show even if they don't remember that Muhammad Ali sang for all 7 performances of his 1969 musical Buck White, or if they missed Stephen Collins and Carrie Fisher in 1980's fleeting musical Censored Scenes from King Kong, which is about exactly what the title suggests.
NYMTF persists, having premiered the eventual Broadway musicals Next to Normal and Chaplin, and many more off-Broadway offerings. These musicals all started somewhere – each with a few writers and performers who had an idea and a dream. They all went through joys and struggles along the way, much like you'll see in [title of show].
– Doug Brook, Director, [title of show]